Gifted and Talented- Parent/Guardian Nomination Form
Parents/Guardians should complete the form attached to the link below if they believe that their child is performing well above grade level or demonstrating exceptional strengths or talents and would like their child's performance and achievement to be reviewed to determine eligibility for inclusion in the Keyport Central School's Gifted and Talented Program. All nominations should be returned to the Curriculum Office at the Keyport Central School and are due by September 20th, 2016.
Listed below are some differences to help you distinguish between a bright child and a gifted learner (Janice Szabos, Challenge). While this list does not include all attributes of the gifted child, as each child is different, it is a good reference of distinguishing characteristics.
Bright Child

Gifted Learner

· Knows the answers

· Is interested

· Is attentive

· Has good ideas

· Works hard

· Answers the questions

· Is in the top group

· Listens with interest

· Learns with ease

· Needs 6-8 repetitions for mastery

· Understands ideas

· Enjoys peers

· Grasps the meaning

· Completes assignments

· Is receptive

· Copies accurately

· Enjoys school

· Absorbs information

· Is a technician

· Is a good memorizer

· Is alert

· Is pleased with his/her own learning

· Enjoys straight-forward, sequential presentation

· Asks questions

· Is highly curious

· Is mentally and physically involved

· Has wild, silly ideas

· Plays around, yet tests well

· Discusses in detail and elaborates

· Is beyond the group

· Shows strong feelings and opinions

· Already knows

· Needs 1-2 repetitions for mastery

· Constructs abstractions

· Prefers adults

· Draws inferences

· Initiates projects

· Is intense

· Creates a new design

· Enjoys learning

· Manipulates information

· Is an inventor

· Is a good guesser

· Is keenly observant

· Is highly self-critical

· Thrives on complexity
Click here for nomination form: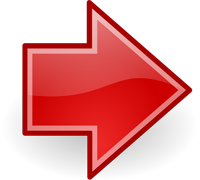 Parent/Guardian Nomination Form